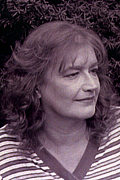 By
Nov. 26, 2015
Just when you thought Donald Trump couldn't act like a bigger oaf than he already does, he proves you wrong.
New York Times reporter Serge Kovaleski suffers from arthrogryposis, a condition that deforms and seriously inhibits the use of his arms. While reporting for the Washington Post in September 2001, Kovaleski wrote an article that disproved then-current Internet rumors of widespread large celebrations by Muslims in New Jersey in the aftermath of the destruction of the World Trade Center. Trump, as you know, recently insisted that he saw, on television, "thousands and thousands" of Muslims partying in the streets of Jersey City on September 11.
When it was brought to his attention that Kovaleski didn't recall any incidents of mass Muslim rejoicing in the United States, how did Trump respond? By making fun of Kovaleski's disability. Yes. You read that right. At a rally in South Carolina, Trump stood at the podium twitching and spasmodically jerking his arms, hands curled in claws in cruel simulation of Kovaleski's. And, of course, speaking in garbled fashion.
Perhaps "oaf" is too generous a term to apply to Trump. Maybe "trash" would be more accurate.
There are American voters who believe this unspeakable boor is a bold and uncompromising truth-teller. God help us.
*************
The Macy's Thanksgiving Day Parade was attended by three million people, and went off without incident. Given the threats from ISIS, I don't know if I'd have been brave enough to appear at such a large public event. I salute the courage and spirit of those who were, whether they marched or stood on the sidelines and cheered.
Nov. 27, 2015
Well, the ineffable Mr. Trump is now saying that he wasn't really making fun of Serge Kovaleski's physical disability; he was merely deriding Kovaleski's reporting skills. Metaphorically, you know. Sure. Uh-huh. What a weasel. He doesn't even have the guts to stand behind his own swinishness.
**************
I was glancing through a holiday gift catalogue this morning, and noticed that one of the featured items was a coloring book…for adults. The price was something like $19.95. (You can go to The Dollar Tree and buy all the coloring books you want for a buck apiece.) To what adult of your acquaintance would you give…a coloring book? Do you know any adults–real ones–who wouldn't be a tad offended by the implications of that kind of gesture?
Or are we all becoming children, a nation of Benjamin Buttons aging in reverse?
Nov. 29, 2015
I was hoping we could get through the holiday weekend with a minimum of bloodshed, but unfortunately my hopes were conclusively dashed:
A shooting at a Planned Parenthood clinic in Colorado Springs, Colorado left three people dead and nine injured.
A gang-related shooting at the Bunny Friend Park in New Orleans left seventeen people injured.
A moron in Mississippi killed his father and injured his mother because they didn't include him when they ordered take-out from a fast food joint.
A second moron in Mississippi shot to death a Waffle House waitress when she had the nerve to ask him to comply with the restaurant's no smoking policy.
And Donald Trump seems to be more popular than ever.
Despite all this, I hope everyone had a good Thanksgiving.