By
Zachary Klein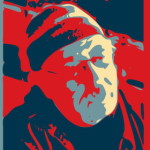 What's important about Making A Murderer ( MaM) isn't the fate of the defendants in and of itself, but what it exposes about the cancerous underbelly of our criminal justice system. We read or watch the ongoing news reports about police shootings of unarmed citizens and the mass incarceration of people of color, but what MaM brings to the table is the gut shock of knowing that this case is no isolated incident. Rather, some variation of theme happens somewhere, maybe more than one somewhere, all across our country every day.
I'm no stranger to conspiracy theories. Researching an aborted espionage novel way back when, I pored through the 1975 United States Senate Select Committee to Study Governmental Operations with Respect to Intelligence Activities (Church Committee) and, the United States House Permanent Select Committee on Intelligence (Pike Committee). These hearings made public the "family jewels"—that is, the CIA's clandestine and covert actions throughout much of the world—which left little doubt that, at times, conspiracies do indeed exist.
But my relationship to conspiracies didn't turn out to be purely academic. While working for a number of national law firms as a trial and jury consultant I was asked to spend most of a summer investigating the Murrah Building bombing in Oklahoma City in an attempt to discover whether the Federal government had any foreknowledge about the attack. (Another story for another time.)
And my connection to conspiracies didn't stop at alleged federal malfeasance. I also spent years with different law firms uncovering an entire industry's lies to its workers, the government, and the public for more than two decades about the lethal effects of its manufacturing processes and some of its products. Thousands upon thousands of documents were unearthed, clear evidence that major players from different corporations within that industry conspired to keep virtually all negative information buried.
Still, despite my library time and personal experience, I'm really leery and usually react with skepticism when I hear people talking or writing about one conspiracy after another. It all begins to feel like Mad Magazine. So, when I first read about Netflix's original documentary, Making a Murderer, I had, as usual, a raised eyebrow.
Filmmakers Moira Demos and Laura Ricciardi spent ten years working on this series which traces Steven Avery once he was freed from prison after spending eighteen years incarcerated due to a wrongful rape conviction. (Project Innocence and DNA were responsible for his exoneration.)
Thirteen months after his release, October 12, 2004, Avery brought a thirty-six million dollar federal lawsuit for a wrongful conviction against Wisconsin's Manitowoc County, its former Sheriff, Thomas Kocourek, and former District Attorney Denis Vogel. About a year and change after filing suit (November 9, 2005) Avery was arrested and charged with the murder and incineration of a young, twenty-something photographer, Teresa Halbach. Eventually his sixteen year old nephew, Brendan Dassey, was also charged along with Steven.
The series explores the incredibly sloppy, manipulative, and likely illegal police work that went into Avery's first conviction and, subsequently, MaM takes a hard look at the police, Manitowoc's sheriff, and DA as they build the Halbach murder case against both the uncle and nephew.
In stark terms, the documentary raises the question of whether the defendants were flat-out framed in response to the lawsuit which might have ruined the county's finances and exposed the extraordinary incompetence and/or outrageously illegal police behavior.
About halfway into the documentary, the police's unwillingness to look at any other potential perpetrators, the hinkiness of evidence discovery and collection, the refusal by the Sheriff's office to stay away from the investigation despite their own self-recusel, and what appeared to be a coordinated love dance between the DA, Sheriff's office, police, and eventually the judiciary made neutrality unimaginable—whether or not the accused were, in fact, innocent or guilty. The interrogation scenes of Brendan alone were a textbook rendition on how not to conduct an interview if one was after even a scintilla of truth. Worse, this "Reid Method" of interviewing suspects is used throughout the U.S. despite the serious and significant issues with its reliability.
(More unnerving than the police's behavior toward Brendan, his own court appointed attorney and the attorney's "investigator" worked hand in glove with the authorities—using the same interrogation techniques—to ensure convictions, not only for Steven, but Brendan as well. The fact that this attorney is still allowed to practice is mind-boggling.)
The scope of the series also includes the effects of the murder charges on the extended Avery family and, at least, Teresa Halbach's brother as they react to the investigation, trials, and verdicts. Although none are folks with whom I could particularly identify, (including the two defendants), watching the toll those ten years take is excruciatingly painful.
As with any controversial work, the discussion that has ensued following the film's release rages on. Those who believe the two men were railroaded have petitioned and demanded federal investigations of Manitowoc County. And, of course, those who are, or were, in positions of authority within the county, decry the film's point of view claiming much of what was ignored in the documentary confirmed the State's case, the jury's conclusion, and the two judge's sentences.
No matter the arguments, Making a Murderer raises huge questions about how our criminal justice system actually functions. I really don't know whether Avery and Dassey are guilty or not. Frankly, the courtroom drama and verdicts aren't the film's wake up call. The Manitowoc County's police, Sherriff's office, D.A., and judges are worse than simply an embarrassment to a country that claims justice is blind. Blind does not mean corrupt and venal with revenge as its first order of importance which was the likely reality behind Avery and Dassey's prosecution. The overt and clearly detailed abuse of power that rained upon the two defendants left me sickened. And this despite my "conspiracy" experience and my work with a Court appointed criminal defense attorney.
All that legal work quashed much of my respect for our criminal and civil justice system. Making Of a Murderer has damn near eliminated the rest.
"Most of what ails our criminal justice system lie in unwarranted certitude on the part of police officers and prosecutors and defense lawyers and judges and jurors that they are getting it right. That they are simply right. Just a tragic lack of humility in everyone who participates in our criminal justice system"  ~ Dean Strang (One of Steven Avery's defense attorneys.)