By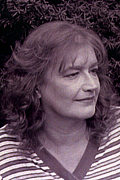 (PLEASE SEE MY COMMENT ABOUT THIS COLUMN)
As we approach this year's Gorge-a-Thon, I thought I'd share with you some recipes for foods that everyone seems to like, as well as a bit of seasonal trivia.
Smoked Tuna Pate
One can solid white tuna
One 8-oz. brick of cream cheese, softened
Liquid Smoke (You can find this in the condiment aisle of any grocery)
Dried onion flakes (optional)
Dried dill (optional)
Drain and thoroughly flake the tuna in a mixing bowl. Add softened cream cheese and mix well with a fork. Add one tablespoon of Liquid Smoke. Add one tablespoon of dried onion flakes. Add one teaspoon of dried dill. Again, mix very well. Dump the whole mixture into a pretty 12- or 16-oz. serving dish; a nice soup bowl will do well. Pat it down nicely. Cover with plastic wrap. Refrigerate overnight. Serve with crackers or small squares/triangles of pumpernickel or rye bread. Excellent with pre-dinner drinks. (Note: Do NOT try to make this in the blender or food processor, or you'll end up with slop.)
Turkey Stuffing (Side dish)
One 6-oz. box of turkey stuffing mix
4-5 small breakfast chicken or turkey sausages, cooked and sliced into coins
2 oz. chopped pecans
½ cup dried cranberries
Prepare the stuffing mix according to package directions, adding the dried cranberries to the mix when you add the liquid. When the stuffing has been prepared, mix in the sausage coins and pecans. Pack the whole mess into a greased 8 by 8 baking dish. Let it cool and then schmear the top with butter or margarine. (This is not a lo-cal comestible.) Cover with plastic wrap and refrigerate over night. Bake at 350 degrees for 30 minutes or until the top has browned nicely. Let it rest for a for a few minutes before serving. This recipe doubles or triples quite easily, though obviously you'll need a bigger baking pan and a longer cooking time.
One of the nice things about Thanksgiving is the many food variations different ethnicities add to the traditional basic meal of turkey, stuffing, mashed potatoes, gravy, and cranberry sauce. In graduate school I had an Italian-American friend whose mother made a huge lasagna as the first course. In many African-American homes, macaroni and cheese is a standard side dish. Puerto Rican-style turkey entails immersing the bird (cut into parts) in a curry, garlic, and chile marinade and then grilling the parts. Two Jewish dishes, butternut squash kugel (or cranberry-apple kugel) and sweet potato and carrot tsimmes, seem created for the occasion. A Mexican-inspired stuffing for the turkey involves cornbread and chorizo.
A Bit of Trivia
The Wampanoags and the Plymouth colonists probably ate ducks, geese, and venison for dinner in 1621. It would take another 50 years for someone to figure out how to make cranberry sauce. They also didn't know from white potatoes. Onions, carrots, parsnips, spinach, collards, cabbages, and turnips were known by the collective name of "herbs," lumped in with parsley, sage, thyme, and marjoram.
Acorn squash were once known as "vine apples" and pumpkins were "pompions." I love the word "pompion." I'm not crazy about pumpkin pie—I prefer apple, cherry, squash, or pecan—but I would relish a pompion pie, just for the sake of the name.
Something I wasn't aware of until recently was that we owe the existence of tv dinners to…Thanksgiving. In 1953, the Swanson food company found itself with an enormous number of frozen turkeys unsold just before and after The Big Day. A Swanson salesman named Gerry Thomas conceived the idea of defrosting and roasting the birds and putting the sliced cooked meat into compartmentalized foil trays along with potatoes, gravy, and a vegetable; freezing the tray and its contents; packaging it in tantalizing fashion; and marketing it as a complete meal that only required reheating. Thomas was, apparently, inspired by the containers of the meals served on airplanes.
You probably know that Ben Franklin wanted the turkey to be our national bird. He considered the eagle to be a creature of "bad moral character." I am not clear as to the criteria he used to arrive at this conclusion.
According to some southern writers, notably Florence King, Thanksgiving was considered a "Yankee holiday" below the Mason-Dixon Line, and thus not celebrated with a great deal of enthusiasm there until well into the twentieth century.
I have no idea if this story is apocryphal—I heard it on CNN—but the Friday after Thanksgiving is the busiest day of the year for plumbers. There are a lot of toilets to be unclogged. I suspect some "gourmet" contributions brought by well-meaning guests, such as Aunt Lucinda's (in)famous blueberry-scallion-peanut-chocolate-sardine chip dip might be disposed of discreetly via the bathroom, thus causing some congestion issues with the soil pipe.
I once made a Thanksgiving dinner in which I realized, retrospectively, that the most consistently used ingredient was booze: dry vermouth in the gravy, apple-flavored bourbon in the pureed sweet potatoes, rum in the cherry-apple pie (I used dried cherries, and reconstituted them with a bit of the rum), and, for the cheese course, a Champagne-infused cheddar along with a non-alcoholic Brie. I don't think I did this deliberately; it just worked out that way.
I may have been inspired by my late mother, who once observed: "If you use garlic, cream, butter, and wine in a recipe, you can probably make shirt cardboard taste good."
And on that note, let me wish you all the happiest of Thanksgivings.