By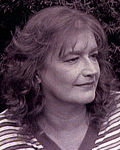 Actually, this column is going to be—mostly–about great unheralded, or at least underappreciated, inventions of our time. Do I need to talk about antibiotics, which have saved countless millions of lives? (Unfortunately, about 10% of the population of the planet is allergic to them.) Or Novocain and its successors, which have made trips to the dentist, if not a joyride, far less unpleasant? Or the Salk vaccine? The internal combustion engine? (Yes, it pollutes, but seriously—in the event that it's necessary, do you want to be conveyed to the hospital via horse-drawn buggy?) Civil rights? Universal education? Computers? Telephones? Refrigeration, which has also saved countless millions of lives? Air conditioning? Vodka martinis? Mel Brooks's movies?
No. I don't need to talk about those things.
What I want to write about are those little things that make life so much easier, that we take for granted (our grandparents wouldn't) and never acknowledge. The following list is not in any order of importance.
Suitcases with wheels. Whatever genius invented rolling baggage deserves the Nobel Prize for so doing. I'm not sure which Nobel Prize. In my case, the Peace Prize, since it prevents me (and zillions of other people) from having meltdowns in airports as a result of having to carry all that stuff.
Salad spinners. How did we prepare salads before these were invented? Well, we did, but it was considerably more work than necessary. I'm old enough to recall the time when you had to use a roll of paper towels to dry the lettuce you just washed. Or soggy-up a bunch of clean dish towels doing the same thing.
Stamps that you don't have to lick before you stick them on an envelope.
Carpet-sweepers. These have been around a long time, but I really like them better than vacuum cleaners. They don't jack up my electric bill and I don't have to buy bags and change them.
Rolled oat cereals. (These are commonly known as Ch—rios, but I don't want to get into potential trademark violation. I wasn't allowed by my editor to use the word Sty—f-am in a novel to denote a disposable coffee cup, so I'm careful about these things.) No, not for the fact that rolled oat cereals are apparently a heart-healthy breakfast food, but because they endlessly entertain babies. As soon as the kid's able to maintain an upright position, buckle your infant into a high chair, sprinkle the pristine-clean high chair tray with you-know-whats, and the child will be absorbed for hours trying to pick up the things and insert them in his or her mouth while you occupy yourself with other matters. (Of course you don't leave the kid unattended. I suppose I need to say that, just as blow-driers now come with instructions NOT to use them while one is taking a shower.) Babies seem to be able to pick up only one Ch—rio at a time, which is why I say they provide hours of entertainment for her or him. Full disclosure: I don't actually like to eat this cereal, and never did.
Plastic ice cube trays that you twist to release the contents. When I was a kid, ice cube trays were metal, with levers that you yanked back in order to relieve the cubes from their confinement. But you had to be Arnold Schwarzenegger in his prime to do this successfully.
Here are some modern inventions I could do without:
Reality television
Ice tea or lemonade that purports to be kiwi-strawberry-flavored. This is not a beverage. It is what you pour into the anti-freeze compartment of your car.
Boy bands
Microwave pizza. This is not food. It is mattress stuffing compressed into a circular shape and topped with ketchup and a sprinkle of cheese product.
Any carbon-based alleged life form calling itself Kim Kardashian
Neither of my lists is by any means comprehensive. In fact, as soon as I send this column to Zach, I'll probably think of a dozen other unheralded but vital inventions that I love. And even more inventions that I hate. That being the case, I invite you to list your own loved and hated inventions. It's still summer: This is the silly season, as they say in the news biz. So go for it.
I'll be back later in September with some, ahem, more serious commentary. Promise.
But in the interim, tell us what you love. And hate.