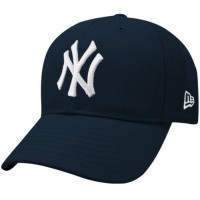 …and I'm still alive to write about it.  Of course it's off now that they've been eliminated from the playoffs. Still, it's risky business to live in Boston and root for any baseball team other than the Red Sox.
Don't get me wrong–you're allowed to hate our home team with unmitigated passion as most of Red Sox Nation did this past season.  But root for another one?  A New York team?  That's flat out blasphemy.
So be it.  Had the Sox been in the playoffs, I would have rooted for them.  They are my hometown team and I've spent my entire life loving the one I'm with.  Problem is, I've lived in a number of cities long enough to have genuine affection for teams in those ports.
Before moving to Boston I lived in Chicago and rooted for the White Sox even though I lived near Wrigley.  The White Sox had Ritchie Allen and a manager, Chuck Tanner, I respected.  When given shit by the Chicago press about Allen's habit of not taking batting practice, he shrugged it off and told reporters to watch the guy hit in games.  Allen eventually went on to win the American League's Most Valuable Player.  Tanner knew what he was talking about and I had my new hometown team.
But the New York thing is an enduring love that has to do with my roots.  I grew up in Carteret, New Jersey (Exit 12 off the Turnpike) where, as I've previously written, it was possible to see the New York skyline on non-factory induced smog days.  New York had three teams–the Dodgers, Giants, and Yankees.  My childhood babysitter, while my parents worked the tavern, (it was a working peoples' town so the bar was open from early morning until, well, early morning) was a huge Dodger fan so my first infatuation was with Brooklyn.  And my first gut-punching betrayal–when the Dodgers moved to California.
But by then I was allowed to hang at my dad's bar where my mother's sister, Aunt Jeanette, was working.  She was a die-hard Yankee fan and I became one too (though I spent many an hour under my covers with a transistor radio listening to Les Keiter recreate Giants games with recordings of crowd noise and sticks he knocked together when the ticker tape said "hit or "foul.")
The complaints–even back in the days–that the Yankees just bought championships (often using the Kanas City team as an extension of their minor league franchises) didn't bother me.  I'd already become enamored with my new favorite players: Yogi, Gil McDougald, and especially Moose Skowron since I played first base in Little League.
I traded baseball for politics when I entered The University of Wisconsin.  I hadn't gone underground; I still knew the stars although I no longer followed any particular team.  It wasn't until I landed in Chicago that my love for the game reignited and I renewed my vows–forever.
Yes, I'm a Red Sox fan.  But I still have affection and appreciation for all my past teams–other than the Dodgers.  So wearing the New York cap was simply a reflection of that fondness.
But now that they've been bounced from the playoffs I have another cap to wear–one that has a fancy D on it. Sue is from Detroit and has a fierce loyalty to her hometown.  Doesn't care that much about baseball, but can still recite the Tiger line-up in the 1968 World Series.  In 2006 her mom was diagnosed with stage 4 ovarian cancer.  Tsiv decided against extreme measures preferring a limited but better quality of life with home hospice.  Sue, Jeff (Sue's brother who also lives in Boston) Donna, his wife, and I took shifts flying out to be with her during the final six months.  Sometimes each of us went there alone, sometimes together.  The Tigers were in the playoffs that season and I got Tsiv into baseball.  We watched the games in her bedroom and rooted them on.  The night they advanced to the World Series, Sue and I were both there.  She and I danced around Tsiv's bed as she chanted along with us. "Go Tigers, go Tigers!"  It was a wonderful moment in a sea of sadness.
So I'm happy to don my Tigers' cap now as they enter the 2012 World Series.  And it comes at a great time since Sue and I, after thirty four years of living together, are getting married next Sunday.
This year I'm looking forward to rooting for Detroit in the midst of celebration rather than sadness.
Rehctaw from Rawrah http://rawrahs.blogspot.com/,  has graciously offered to pinch hit for me next Monday.  I believe you'll enjoy his writing and I'll visit with you all again on November 5th.