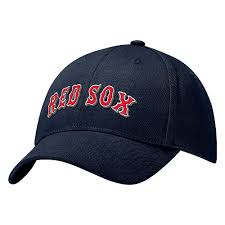 No, I'm not talking politics this week. (Is that a collective sigh of relief, I hear?) I'm talking October baseball. And how my marriage deals with it when we both have teams playing against each other.
For me the notion of a "home team" is not as clear cut as Sue's. I grew up as a Brooklyn Dodger fan until they deserted us for the Golden State and then, with some loving prodding from my Aunt Jeanette, rooted for my old nemesis, the Yankees.
Once off to school at the University of Wisconsin, other than rooting for a few different ballplayers (Bob Gibson jumps to mind), I exchanged sports for sit-ins, protests, and occasional classes.
Politics and social service were too hard to resist.
I eventually quit school before they tossed me out and enrolled in a national program called Volunteers In Service To America (VISTA). Instead of sending me to California as they'd promised, I was assigned to a storefront YWCA in Chicago. The Y was located in Uptown, one neighborhood away from Wrigley Field. While I was never able to wrap my head around the Cubs, I was drawn back into baseball and rode the train again and again to the Southside for my newly adopted White Sox.
After several years, a marriage, and a son, it was time to move on. My wife Peggy was amenable to the idea and Matthew was too young to vote. I got lucky and was hired by a social service workers collective called Project Place. More importantly, at least for this post, I became a Red Sox fan. It wasn't hard. This is a diehard sports town, and I like to have things to believe in. It was also a team with a curse, which, given my family history and my increasingly likely divorce, I could believe in as well. It might have been these reasons or the fact that I moved to an apartment a couple blocks away from Fenway, but I started to love the Sox. It also didn't hurt that in those days you could actually get a ticket on game day and they didn't cost you a house.
A lot of my friends are askance when I tell them I actually root for three teams. I personally see this as a virtue; I'm someone who holds on to old friends. But I'm basically a serial monogamist. I think it's love the one you're with; the Red Sox are my current Number One. And having lived in Boston since the very early 70s, if I were to move again, I'm pretty sure the Sox would remain my number one.
Sue's allegiance to her team is much more straightforward. She's always been a Detroit Tigers' fan and always will be. Probably has something to do with living in one place for all of your childhood and staying in state (University of Michigan) during her college years. And, as Detroit's fortunes have, well, declined is the nicest word you could use for it, she has become even more rabid. "The city needs some good fortune," she says. But she too has been in Boston for a real long time and has slowly warmed to the Red Sox.
Unless they play Detroit. Which is about to happen this coming Saturday night as the two teams begin their struggle for the American League Pennant.
So far Sue and I haven't talked about the upcoming best of seven. In part because she doesn't know her players as well as she did back in 1968. (Sue can still name that year's entire starting line-up and pitching staff.) But this season that lack of knowledge won't make a damn bit of difference when the teams take the field. I'm gonna hear her chant and watch her dance around the living room cheering, "Go Tigers, go Tigers," for as long as the series lasts.
Me, well, I'm a little more hard core. I've followed this team's configuration since last winter when they reworked their roster much to the derision of most baseball pundits. "Victorino for three years at 13 million? He has nothing left."  "Jonny Gomes? Ben Cherington (the  General Manager) must be crazy." Given his age, there was even disbelief that the Sox re-upped David Ortiz (Big Papi) for two more years. And who the hell is Mike Carp? Jeez, the Red Sox even had to make a trade for a manager to replace the nut-job who held the position last year. Truth is, most prognosticators had the Sox finishing last in their division just as they had last season when they imploded with a set of different players.
Well, the prognosticators were wrong. We finished first in our division and slashed our way through the opening round of this year's play-offs—despite losing both our closers during the season and resurrecting a 38-year-old to fill the gap. Go figger.
Historically, sabermetricians, statistic junkies who have created new paradigms for understanding the game and a player's worth, usually don't rate a team's "chemistry" very high on their list of variables. Well, I learned something this season. "Chemistry" does make a difference. These guys enjoy playing with each other and it shows. This is a team of dirt-dogs who play hard and count on each other to play hard until the last out of every game.
They're real easy for me to like.
So tomorrow night (I'm writing this on Friday) the games begin and by the time you read this you'll know the outcomes of the first two. And I'll have "go tigers, go tigers," ringing in my ear.
"People ask me what I do in winter when there's no baseball. I'll tell you what I do. I stare out the window and wait for spring." Rogers Hornsby