By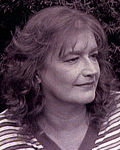 When I wrote about the show House Hunters a month or so ago, I didn't mention that I myself was, at that point, a house hunter. Or, rather a condo-hunter. Anyway, after about six months' of searching, I found one, made an offer on it, had the offer accepted, and sealed the deal on July 22. I am now a woman of property, having not been one since 1999. It feels good. Not because I want to be a real estate magnate, but so I can have my own place that I can make my own. That it's a condo means that I don't have to shovel my own snow.
So…let me tell you about my condo and what it doesn't have in terms of those things the show House Hunters deems essential in terms of civilized living:
A "spa tub" in the "master suite."
Double sinks in the bathroom of the "master suite."
Anything resembling a "master suite."
Granite counter tops in the kitchen.
A "desirable open floor plan."
I must confess that the condo does have a walk-in closet, but not in the non-existent "master suite." It's situated in an alcove off a hall that leads to the entrance to the kitchen on the east and the living room on the south. And that forms yet another alcove.
The condo is in fact lousy with alcoves, which is one reason I decided to buy it, literally twenty seconds after I walked into it. It also has eleven-foot ceilings, hardwood floors, working light fixtures from 1910 (they're up to code), and big windows. The building dates from 1900, and was constructed originally to house the executive offices of a woolen mill. It was converted to apartments sometime in the 1930s (I think), and then into condos sometime in the 1980s. Every antique feature that could be preserved or restored has been. The building foyer looks like that of the Palais Garnier, and was probably modeled after it. (Look up Palais Garnier on Google images. The resemblance is astonishing. Really. I am not exaggerating.) There's a mail chute on each floor that actually works, and each apartment/unit door has a functioning transom. When was the last time you saw a functioning transom? Don't tell me. It was Humphrey Bogart's office in The Maltese Falcon. And the Casablanca fan hanging from the living room ceiling is straight out of….Casablanca. It's all so noir I could just scream. Put that together with the Palais Garnier foyer and…we'll always have Paris.
What could be better?
I'll tell you what's better. The kitchen is small. Really small. It's perfectly equipped, with much better cabinet space than I've had in larger kitchens. But it's only big enough for me. This is the opposite of the House Hunters ideal, of course, which mandates that you can't possibly prepare a meal in a kitchen that's not big enough to hold all your family and friends milling around and hanging over your shoulder while you're trying to broil their lamb chops and bake their potatoes. Or toss the salad. In this galley, the salad might get tossed on you.
So…guests be warned. There is no room for you in my new kitchen. You'll just have to sit in the living room drinking your vodka martinis, gin martinis, Scotch on the rocks, bourbon and soda, wine, whatever floats your boat, and chomping on hors d'oeuvres while I gracefully excuse myself, waft to the oven, and put the finishing touches on dinner. You can't follow me there.
I'm thrilled.