I've Come Out will be a two-part post. This week I'm somewhat uncomfortably placing every purchase link for each of my books on this page rather than leaving them on their own specific website locations (where they will remain). I'm also listing all the personal appearances that thus far have been scheduled. As of this writing I've yet to receive the Box Set links.
I say "somewhat uncomfortably" because frankly, I have a difficult time self-promoting. In fact, for part 2 (next Monday) I'll write about that and the myriad of feelings I have about the re-birth of my older novels and, of course, my new one.
I've placed the links in the order the Matt Jacob Novels were written. For those of you who might want to purchase any or all, here are all the places where you can. Just click on the highlighted links. Thanks.
Be sure to check out this link for exciting news about STILL AMONG THE LIVING!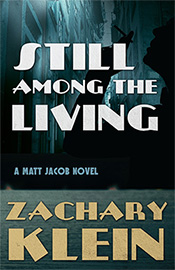 eBooks
eBooks
eBooks
eBooks & Trade Paperback
APPEARANCES
April 10, 2015 — PAPERCUTS J.P. BOOKSTORE, 5 Green St. Jamaica Plain, Ma. (7 P.M.)
April 15, 2015 — BROOKLINE BOOKSMITH, 279 Harvard St, Brookline, Ma. (7 P.M.)
April 24-25 — NEWBURYPORT LITERARY FESTIVAL, (Venues and times to be announced.)