By
Zachary Klein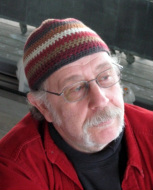 About thirteen years ago my cousin Frank's son, Scott, called to ask if I would mind if he and his wife, Christine named their son "Zachary." (According to Jewish custom, parents do not name their children after living relatives. Which is why you don't see many Jew Juniors.) As soon as he assured me that I wasn't dead I quickly assured him that I not only didn't mind, I was flattered. A pause on the line, then, "Uhh, not really after you. We just like the name." Scott is nothing if not honest.
And I love that. But I still liked the idea and like it even better since I've had a chance to spend time, over the years, with the family: Scott, Christine, Rachael, and Zack.
Good people,  sweet kids.
Thirteen years after Zack's birth, and it's bar mitzvah time.
Now, I hadn't been in a synagogue (marriage and funeral chapels don't count!) since Frank's youngest son, Ben, had his bar mitzvah twenty-some years ago. Having spent most of my childhood attending yeshivas—the last of which was Hasidic—I feel I've done my time. Hard time. So it wasn't surprising that I walked up to the Brooklyn brownstone temple with a belly clench…
Which continued inside its small sanctuary that reminded me of my old Hasidic "learning room," a somewhat dark medieval kind of place. Trying to keep a tiny new-age neoprene yarmulke on my big head while listening to the cantor strumming on his guitar, did nothing to ease my gut. I'd just landed in what seemed like a cross between the ancient yeshiva world and the Catholic guitar masses I'd occasionally and uncomfortably attended when married to my first wife, Peggy.
For about fifteen minutes I was the standing embodiment of cognitive dissonance. Which finally subsided when the senior Rabbi, Rachel Timoner, urged the congregation to join in with the cantor's If I Were a Rich Man. (Not really. Just a singing chorus that sounded like yubby dibby dibby dibby dibby dibby dibby dum.) Somehow his voice, which was tenor wonderful, and the familiar happy/sad sounds chilled me out and I finally relaxed…
Only to be jolted to attention when a baby naming ceremony was announced and two men walked up front with a newborn. This was not my father's shul. My experience, either. The entire congregation went silent as one father talked emotionally about his and his husband's happiness and their love for the child. I saw tears streaming down my cousin Marcy's face which, at that moment, perfectly reflected the collective heart of the congregation. It was a moving and amazing few minutes—despite my continuous struggle to keep that damn yarmulke on my head.
Turns out Beth Elohim was founded in 1861 and, remarkably, has kept pace with the rational world. I know there are other reform synagogues that have women rabbis, but my experience with them in past left me pretty cold. Those places were pretty cold. But this was different. The service combined Hasidic joyousness through song (though the Hasids never used guitars or pianos) with a modern day message and commitment to social justice. The Temple's progressiveness and humanity was reflected in Rabbi Timoner's interpretation of the Torah portion Zack read along with the cantor—and left a smile on my face.
Now that I know something about her, Timoner's interjections and sermon were not surprising. As an Associate Rabbi in LA, the rabbi sought social justice in public transportation, affordable housing, and health care. She also raised funds to rebuild a community center for low-income women, and founded two leadership programs and a peer hotline for lesbian, gay, bisexual, and transgendered youth. (After the bar mitzvah we visited with my son Matt and his family who live in Brooklyn. We talked about the day and I mentioned Timoner. Matt told me that he knew her from college and described her student activism back then and the reputation she had in the borough. Small world, eh?)
Let me be clear; I have no inclination to begin believing in god. No desire to belong to a temple—no matter what type. No interest in High Holy Days, Passover, or anything to do with religion of any sort. Especially when I have to fight with a yarmulke. Still, if I need to spend a couple hours on a Saturday morning in prayer and Talmudic elocution, Beth Elohim would be the place to go. Yubby dibby dibby dibby dibby dibby dibby dum.
Happy Bar Mitzvah, Zack, you did great. And mazel tov to my cousin's entire mishpocha.
Every act of perception is to some degree an act of creation, and every act of memory is to some degree an act of imagination. ~ Oliver Sac