By
Zachary Klein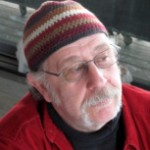 This was going to be a column that reviewed the Red Sox's tumultuous season. But Boston's—no, New England's sports scene—is obsessed with something much more important than the Sox.
Deflategate. We've got a brand-spanking new word for letting air out of footballs during a game, aka, cheating by the New England Patriots before the first half of pro football's AFC Championship. Given the constant drumbeat on sports talk radio, in daily newspaper articles, the evening news, Twitter, et al, it's impossible to lead with any other story—even for your intrepid, gonzo columnist. Since last January this lunacy has become the Keeping up with the Kardashians of the sports world. And just like with the Kardashians, who really gives a shit?

I guess Tom Brady does. He has 1,882,352 reasons. (The amount of money he'll lose if the four-game suspension sticks.) Robert Kraft, the team's owner, not so much. Since he already agreed to the NFL's discipline, I gotta wonder whether he's conflicted about Brady's federal case to overturn the Commish's (who also served as arbiter for the initial appeal) ruling. Although fined $1,000,000 and docked two draft picks–a first-rounder in 2016 and a fourth-rounder in 2017–if Brady's punishment holds, Kraft actually saves $882K. Ahh, but Tommy is a fine lad.
As for the merits of the punishment and the court case, Brady's complete denial about knowing or caring about ball pressure just doesn't pass the sniff test—especially given his testimony about the amount of time he actually spends getting game day footballs to "feel right." But worse than a sniff test fail is the absurdity of the National Football League's desire to ram it to the Pats over what amounts to an equipment violation. I've read the transcripts that have been made public and the NFL's punishment processes are fucked up and horrifically unfair. (Truth is, when I worked as a trial and jury consultant I loved poring through transcripts. Yeah, I know. "Seriously deranged" would be my own diagnosis.) I don't know who will win the case and I don't care. All I know is how deflated I feel every time the subject comes up.
And while local sports talk radio hosts often cite their own deflategate fatigue, they lie. With 24/7 to fill, this sure helps.
Of course, once summer began, they could have used all that extra time to trash Hanley Ramirez even more. He was one of the "big name" players signed by former Red Sox General Manager, Ben Cherington, to a long-term contract before the season (4 yrs. @ $88M & a 2019 vesting option). I've been disappointed in Ramirez's play this season too, but the degree of hate vomited by these commentators is frankly disgusting. They constantly call him a dog, a cancer, and they haven't let up all season long.
The "anything for ratings" game encourages these jock-sniffer's spewings and the cement-headed callers aren't much better. I don't know what it's like in other cities, but in Boston, the two stations that carry local sports talk personalities have exactly one person of color as a regular host. Sadly when a town has a racial history like mine, you gotta wonder why they all rag on Ramirez and never our venerated quarterback. That Tommy surely is a fine lad.
Perhaps I'm making more out of this than I should, so do me a favor? Let me know whether your city's sports talk hosts are as White as mine. And as targeted in their hate-mongering.
So How 'bout them Sawwks?
Well, it's been one hell of a season. Hitters who made a career hitting haven't hit. Pitchers haven't been able to get anyone out and, about five times this season, fielders haven't known the number of outs, including one player who generously threw the ball to the fans when there were only two away in the inning. Team management has been abysmal from the owners to the ex-general manager right down to the field skipper and pitching coach. Actually, what pitching coach? There's been absolutely no sign that anyone knew anything about pitching. Plus, the team has done little to stabilize its young talent—a fine fix for the future. To top it off, the Red Sox manager, John Farrell, was diagnosed with Stage I Lymphoma during a routine hernia operation.
This entire season eventually reminded me of The Universal Baseball Association, Inc.,J. Henry Waugh, Prop., a 1968 novel by Robert Coover, whose protagonist, Henry Waugh, runs an intricate one-person fantasy season as a way to distract from his crummy life. Problem with Henry's game is that it runs off the rails when his favorite player is killed by a bean-ball in accordance with the governing rules that Henry created.
Call me crazy, but the self-destructive decision making that produced one Red Sox Championship (i.e. lightening in a bottle) surrounded by three last place finishes sure looks like a train wreck to me.
Coover's world is fiction but the Red Sox are real life (ha!). So in real life, then came Dombrowski.
Recently hired as President of Baseball Operations, Dave D. has a reasonable track record in his stewardships of the Montreal Expos, Florida Marlins, and Detroit Tigers. The prior Red Sox regime was loath to trade prospects, whatever the Red Sox record, but not so Dombrowski, if his history is predictive. The real question will be whether he can clearly identify the team's needs and find players to solve those needs. Sit tight Red Sox Nation. Gonna be an interesting off-season.
But why am I writing about baseball? Deflategate is blaring from my radio speaker.
"It's not even a lesson. It's just what it is." Damon holds the baseball up between them. "It is hard and white and alive in the sun." ~ Robert Coover, The Universal Baseball Association