By Susan Kelly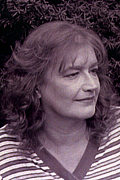 I'm going to take a bold leap here, and speak for Zach as well as myself, and a host of hard-working people who pour their guts into their writing. Somehow, I don't think Zach and the others will mind. But if I've presumed too much, I ask everyone's pardon.
So…why do we write about crime? Well, there are two practical considerations. Publishers, traditionally, have always liked books that can be labeled: mystery, science fiction, romance, fantasy, historical, or western. The categories can be sub-divided; under the rubric of "mystery" you will find novels in which the detective protagonist is a cop, a private eye, a forensics expert, or an amateur. There are novels featuring major historical figures–Ben Franklin and Abe Lincoln come to mind-as the chief investigator. Hard-boiled. Soft-boiled. The descriptor is a marketing tool, and is, for booksellers as well as writers, publishers, and readers, a useful one.
The second pragmatic reason for writing about crime-particularly in novel form-is that the writer starts out knowing what he or she has to accomplish. The basic storyline exists before the writer has set pen to paper, or finger to keyboard. Someone has to commit a crime, and someone else has to solve it, or attempt to solve it. It's a huge relief knowing what you have to do. The beginning and ending are more or less ordained, freeing you to concentrate on character, dialogue, setting, and theme.
But the larger question remains: Why do people write about crime? And, for that matter, why do people like to read about it? As individuals we know that our lives will, sometimes, be very hard. We'll lose our loved ones, sometimes before their time, sometimes in terrible ways. As a group, we understand that the world could end tomorrow if some kook decides to start a nuclear war. We live with the intellectual and visceral awareness of loss: personal and communal, past, present, and future. So why should we add to those fears and sorrows by reading fiction and non-fiction about the darkest side of human nature? What's fun or relaxing or entertaining or instructive about a narrative involving a homicidal child rapist? Or a fanatic impelled by ideology and inner demons to commit genocide? Or someone who arranges to have his or her spouse killed in order to collect on an insurance policy? Or a serial killer?
Simple answer: Because it's cosmic. It's more cosmic than anything, even sex. It's about life cut short by a death that was a violation of the natural order. Murder affronts us all. We witness injustice; we look for someone to redress the injustice. Jews would call this tikkun olam, to heal or repair the world. Or restore the balance of the universe, if you want to look at it in medieval or Renaissance terms.
Speaking of which, I've always believed that the true ancestor of the crime novel is the medieval romance itself. All the elements are there. The twenty-first century fictional detective functions exactly as the fourteenth-century fictional knight did. A wrong is committed, evil threatens good, and the knight or detective sets forth to right the wrong, to vanquish the evil. And protect and defend the innocent.
The knight, like the detective, is a flawed human being. But, most importantly, both adhere to a code of honor.       As humans, we have always been obsessed with the need to put things right. The urge cuts across time, culture, nationality, and religion. It has never not been with us, any time, anywhere. The fact that sometimes we succeed in putting things right encourages us to go on trying to do so. The fact that very often we don't succeed in putting things right may spur our efforts even further.
So what crime writers do, I suppose, is take that urge and make of it a story. Create characters to act it out, and set up a stage for them to do so. Provide a backdrop for the action.
Mostly-although perhaps I should speak only for myself here–we don't do it nearly as well as we'd like.
But we keep on doing it.
And we hope you'll keep on reading it.