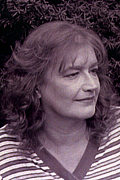 By
Several years ago, whenever I was in need of a laugh, I'd tune into the madly popular HGTV show House Hunters. In case you're not familiar with it, House Hunters is a reality show that purports to follow individuals, couples, or families on their quest to acquire the perfect accommodation. Although the program's longest-running host, Suzanne Whang, is a stand-up comic, I'm not sure whether the show was intended to be funny. It sure turned out that way.
A lot of the humor of the show derives from the fact that it showcases the screaming bad taste of a certain segment of the American public, or at least that segment of the American public that enjoys exposing itself on reality shows. One episode I remember vividly featured a young couple searching for their dream house. The real estate agent showed them a perfectly preserved Victorian/Craftsman. This place was stunning. The woodwork was to die for: built-in bookshelves, built-in hutches and china cabinets, wainscoting, beautifully carved mantels on the fireplaces…you get the picture. I'd settle for the oak floors alone.
The wife looked around at the hutches and bookcases, made a face, and said, "All this old stuff has to go."
I'm pretty sure I screamed.
Another of my favorite episodes was the one starring a family looking for a nice big house in the suburbs. Not an unreasonable choice. Certainly it's a choice that millions of people have made, and lived happily ever after having made it. But this particular hunting party was obsessed with having a huge kitchen. I mean a kitchen the size of a basketball court. Every other consideration appeared to be secondary. Very secondary. I began to wonder if they were undercover location scouts for Iron Chef.
Well, no. It turned out they wanted a colossal kitchen so that all their relatives and friends could assemble in it with them while Mom and Dad were preparing whatever meal was to be served to the merrymakers.
(Wanting to have hordes of people underfoot while you're trying to make dinner is, by the way, an ongoing obsession with a lot of House Hunter participants. Beats me why. I don't know about you, but the absolute last thing I want when I'm trying to baste a turkey, whisk a sauce, sauté a veal scallop, broil salmon, or mash potatoes is twenty-six people breathing down the back of my neck.)
Well, anyway, the family did find and buy a house with a huge kitchen, cooing about all the entertaining they were going to do, and rhapsodizing about how Mom and Dad wouldn't have to miss any of the fun because all the guests would be in the kitchen with them while Mom and Dad were cooking.
The final scene of every House Hunters episode I've seen shows the Hunters du jour happily ensconced in their new abode. This episode was no different. The camera panned over a party scene in the enormous kitchen, guests happily milling around the linoleum-laiden acreage. (No, basketball hoops hadn't been erected at either end of the room. Nor hockey goals. Though there was a flat screen tv the size of Rhode Island.) Then the camera zoomed in on the food preparation area.
On the counter were…four gallons of jug wine and six pizza boxes.
Maybe this is what "cooking for family and friends" means in the new millennium: ordering take-out to feed the multitudes. There's something almost New Testament about it.
But I did learn something from watching House Hunters. This is the abiding lesson:
It is impossible to live decently in a house or condo lacking a) an open floor plan, b) a kitchen the size of Madison Square Garden, c) a "spa tub" in the bathroom of the "master suite," d) double sinks in the bathroom of the "master suite," e) a walk-in closet in the "master suite," f) granite countertops, and g) stainless steel appliances. No self-respecting House Hunter insists on anything less.
I wonder how many of these folks really want those things, or want them only because they've been told by advertisers that they want them. The latter, I suspect.
I could go the cheap and easy route and blame this situation on Madison Avenue and modern American culture. But I would be remiss in so doing. There were advertising men (and women) practicing their craft in ancient Rome, and apparently quite effectively. The ruins of Pompeii are notable for graffiti promoting garam, a stew composed principally of decayed fish. (It occurs to me that this is the ideal dish to prepare if you wish to keep your friends and relatives out of the kitchen while you're cooking.) Prostitutes touted their services. The four preoccupations of advertisers, back then, were money, sex, politics, and food.
Tell me what's changed since.
So let us now imagine Roman House Hunters—or, I suppose, villa hunters—Episode XVII. Octavius, a newly elected senator, and his lovely and talented wife Flavia are seeking a starter villa in an upscale neighborhood off the Appian Way, rural in character, but convenient to shops, temples, usurers, slave auctions, gladiatorial combat venues, baths, and soothsayers. It's been a tough slog, but Octavius and Flavia have finally found the perfect place.
The vomitorium has granite countertops.